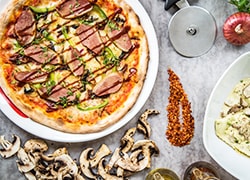 Spizza delivery: make it mouthwatering with gusto
There is no doubt that Spizza is a local favorite. Since their opening in 2002 in the epic Club Street facilities, Spizza has consistently delivered affordable yet genuine thin-crusted wood-fired pizzas together with tasty Italian dishes to the discerning palates of Singaporeans. Their vision to serve the best pizza in Singapore with gusto joined foodpanda from the early stages and it has been a love story since! From your first experience to the last one, you will notice how Spizza and foodpanda have strategically partnered to offer pizza delivery maintaining the freshness and warmth of our pizzas, tasting just how they would in the pizzeria!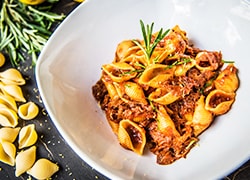 How would you customize your pizza?
Pizza's key to success lies in its customizability. Pizza can be adapted to virtually any local or personal taste. For instance, in Japan pizza is eaten for lunch or dinner and squid is one of the basic ingredients, while in Germany a sunny side up egg is considered the ideal breakfast. Order pizza in Central America and you may be surprised to find out coconut is as common as tomato sauce in Italy. So what is the local taste for pizza in Singapore? As with almost any aspect of life, the city of the lion remains cosmopolitan and international in its pizza choice. There is virtually no limit! Spizza and their personalized pizzas epitomizes this explosion of choices and combinations. Pamela or Vittoria is what you are looking for! Wanna keep it healthy? Go for Ursula or Rebecca! Starving? Try any of their generous combos!
Spizza delivery is not the only surprise we've got in store